Honestly, as we enter into a new calendar year, it just feels best to continue forward with a grateful mind. Usually around this time, many of us are planning a million things to accomplish and make different within our lives; forgetting that sometimes we have to make space for being present with where we are now. Life isn't a race, its a marathon right?
Don't take this as being against goals and improvement, 'cause its not…
Set those intentions!
Manifest that ish!
Make those quantum leaps!
I'm all for it! What I'm not for, is the creation of stress and overwhelm in trying to force ourselves beyond burnout to do it all in an instant. What I'm also not for is missing out on moments and blessings already around us because of it. (Trust, I've been guilty of this more than enough times and I'm learning lol.)
Just as every moment is valuable, you are worthy during every part of it."
Because of this, I decided to share a 31 day gratitude challenge with daily prompts to help. Though it says 31 days, it's actually a timeless challenge. Gratitude can be practiced at any time with ease. So if you happen to read this post past the first initial 31 days, that's okay. You can start it whenever. This is just a practice I personally wanted to do with intention and consistency for the first 31 days (or more) of the year. Kind of as a way of setting the tone for the year with the energy I like.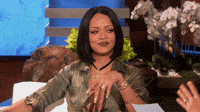 What is the 31 Day Gratitude challenge?
So, the 31 day gratitude challenge is simply the making of space to find gratitude or be grateful in daily life. You can track it using a gratitude app, a journal/notebook, mentally in prayer/meditation, or with this FREE daily worksheet I made intentionally for the challenge. (Had to slide that in there lol) It is whatever works best for you.
Every day you'll simply be mindful through your being. Throughout the day you can make note of your gratitude or before you go to bed. Again whatever works best for you.
Included in this challenge is a daily prompt to use as a motivational aid in finding something to reflect on for each day (and to keep things from being repeated). The goal is to connect with your reasons, dig deep if you want to and feel good normalizing a grateful mindset even in the "high or low" moments in life.
There are no rules to this challenge. But if I had any, it would be to remember to be honest with yourself. Don't just list things just to list it if you're really not grateful for it. Keep it real as you dig deeper about the what, why and how.
Note: If you decide to use the free daily worksheet below, there are 6 bullet points provided. You can use all 6 spaces to answer the daily prompt question or for your own findings.
A few minutes of gratitude a day really can make a difference…
Gratitude has been a practice that has helped and continues to help me stay present. As cliche as it may sound, it has so many benefits. You can do your own research on it if you need to but for me personally it has proven to be useful for reasons such as:
It doesn't take much time to do and its easy to keep up with.
It feels good and is nice to look back on overtime!
Little or simple things in life start to stand out. So do the blessings, signs and synchronicities!
It doesn't feel like it's fake positivity because I am literally shedding light on what I am actually grateful for.
It helps me to keep my mind in check or in a naturally positive flow despite whatever I may be going through.
The opportunities, capabilities and resources you have now start looking a bit clearer.
It reduces worrying about the next big moment or what we think passed us by. Bottomline. It reminds you of your power here and now.
It trains your mind to be appreciative, at ease and more in alignment with an abundance frequency vs one of lack. Law Of Attraction perhaps??…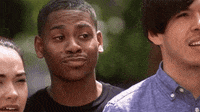 Enough said. On to the journal prompts…
Flourish In Flow: 31 Day Gratitude Challenge Journal Prompts
What were you able to accomplish today? Big or small.
What hidden blessing(s) have you realized that you are grateful for?
What did you handle well recently?
What is something simple that you appreciate?
What song made you feel good? (Get that playlist playing!💃🏿)
What positive choice did you make today?
What do you appreciate about your space/home?
What problem are you grateful for solving or releasing?
What conversation are you grateful for having?
What purchase/investment are you grateful for?
What do you appreciate about your mind, body and soul?
Who do you appreciate? Why?
What form of self-care were you able to have today?
What part of self-care do you enjoy the most?
What is something you love to use every day? How has it helped you?
What lesson(s) are you grateful for?
What made you laugh recently?
What is something you have now that you didn't have before?
What is something you had before that you're grateful to have released?
What makes you smile?
What positive/healthy habit(s) have you developed?
What advice or inspiration are you grateful for receiving?
What leap of faith or bold move are you grateful for taking?
What made your day easier?
What abilities are you grateful for?
What quote always inspires you?
What do you appreciate about the season you are in? What about nature?
What are you grateful for that you've taken for granted?
What freedoms do you have that you are grateful for?
What experience are you grateful for?
What do you appreciate about practicing gratitude daily? How does gratitude make you feel? (Feel like sharing? Let me know in the comment section below or by tagging @flourishinflow / #flourishinflowgratitude on social media!)
✨ BONUS: I challenge you to continue practicing gratitude daily!
Let me know in the comments if you'll be joining me and if you're new or old to practicing gratitude. Feel free to check out my other posts here.
Much love!
– Nie